Big 12 News
Kansas RB Pooka Williams Arrested on Domestic Battery Charges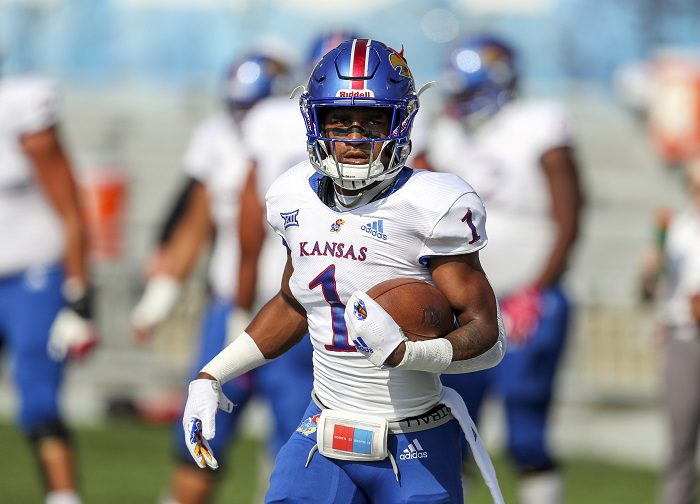 The Kansas Jayhawks offseason took a disappointing turn on Friday when it was announced the program has suspended star running back Pooka Williams after he was arrested Thursday afternoon.
According to the Lawrence Journal-World, Williams was booked around 3 p.m. for domestic battery. Kansas said Friday morning that Williams was suspended indefinitely. According to the Lawrence Police Department, an 18-year-old woman said she was in a physical altercation with Williams.
Per the LJ World,"The police report listed the type of weapon used as a "personal weapon," which indicates bodily force and not a separate weapon.
After the incident was reported Thursday, Williams was interviewed and subsequently arrested, police said. The KU police report is being forwarded to the Douglas County District Attorney's Office."
Williams was the top-rated player in the team's 2018 recruiting class and lived up to the hype this season. He racked up over 1,100 yards rushing and seven touchdowns in 11 games. He also had 33 catches for nearly yards and two touchdowns.
Kansas head coach Les Miles said in a statement, "We are aware of a reported incident involving Pooka Williams and we are taking these allegations very seriously. We have suspended Pooka from all team-related activities pending further investigation."
**Sign up here for our HCS weekly e-mails for a chance to win FREE Heartland College Sports and Big 12 team gear!!**